Hi All,
Just thought I would officially announce my joining of the ALOC forum. I have been a member of the RS Liberty Club for 10 years as the proud owner of '92AWD', my G1S2 Liberty Turbo Wagon (92 Legacy GT). After 10yrs of blood sweat tears and $$$$$$ on 92AWD I have finally decided to purchase a Gen4 MY07 GTB Wagon. The main reason being that I do not have the time to invest in my older Subbie now as that spare time is being spent on the house. I was also chasing improved fuel economy with good performance and the improved safety of a newer vehicle. It had to be a wagon in either auto or manual.
I was seriously considering buying the STI variant until I was convinced I was better off saving some money and getting a better example of a GTB. I was open to both but condition and options were paramount.
I looked on and off for over a year never even test driving one. I did a lot of reading and just new I would be happy with either a GTB or STI Gen4
.
Luckily for me I found an absolutely immaculate example just before Christmas. The previous owner was very festidious and the vehicle was always garaged and no expense spared on servicing or repair of even cosmetic items. It had a full service history from Subaru and I was provided with every receipt for work performed on the vehicle. It came with factory Sat Nav including the iPOD and USB integration option, tow bar and roof racks (never installed). The car is immaculate inside and out and feels very tight all over just like I would expect a new one to feel. It has just ticked over 100k.
The only modifications where a reversing camera integrated to the Sat Nav (triggered by reverse) and a Parrot Blue Tooth integrated into the factory stereo for voice controlled or toggle controlled dialing and navigation through iPOD etc. The car is white in colour with beige interior which I never imagined owning in a million years but it looks great and I love it
. It is 6spd which was a big change from 10yrs of driving autos (albeit a fast modified one
).
So far I have the following mods planned or completed and don't plan to go beyond this at all. My goal is to keep this as stock as practical
.
- KiDo Tune (improved driveability reason to remove hesitation issue) - done
- BOV - Turbo Smart Kompact plumb back (recommended replacement) - done
- Sti Mufflers - done
- K&N Panel Filter (you should have seen how many bugs the old one had from by VIC-QLD drive!) - done
- Rear Whiteline Sway Bar - done
- 3-Port Boost Solenoid - done
- Dump pipe - done - TurboXS and Grimmspeed downsizer.
The new beast is '06GTB' and I have included a few pics below: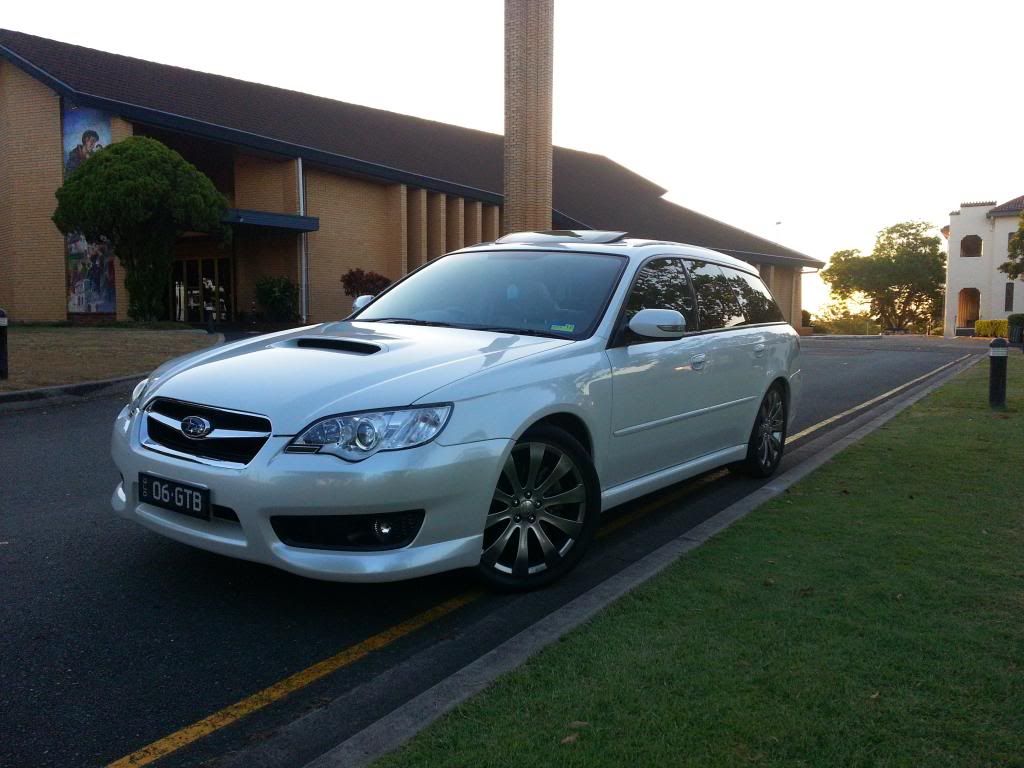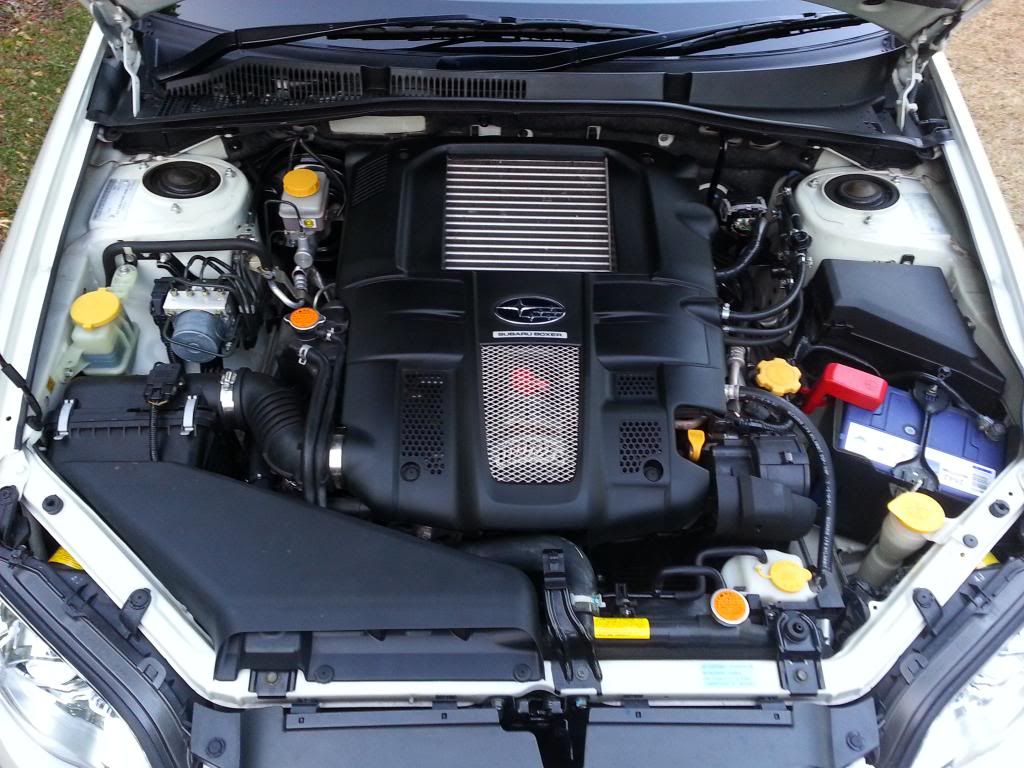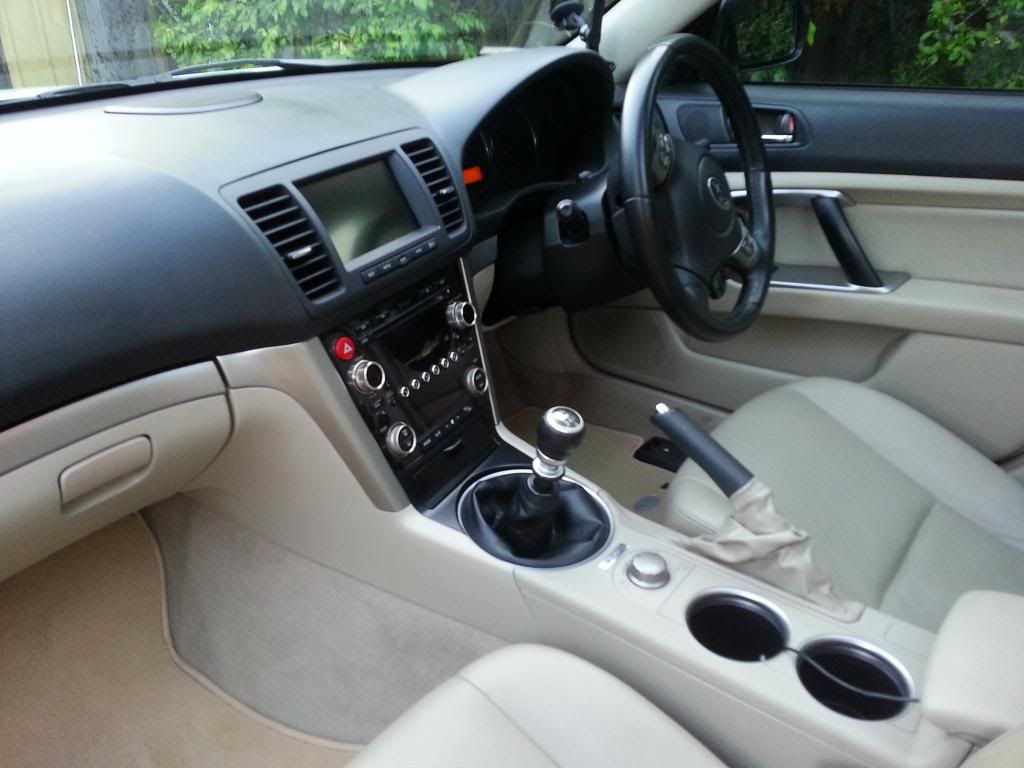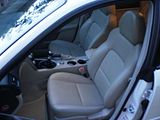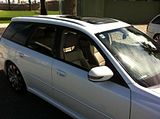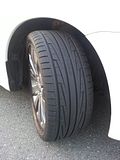 Cheers,