Guys - just a quick heads up - we are having a HUGE sale and MOST parts are marked down big time.....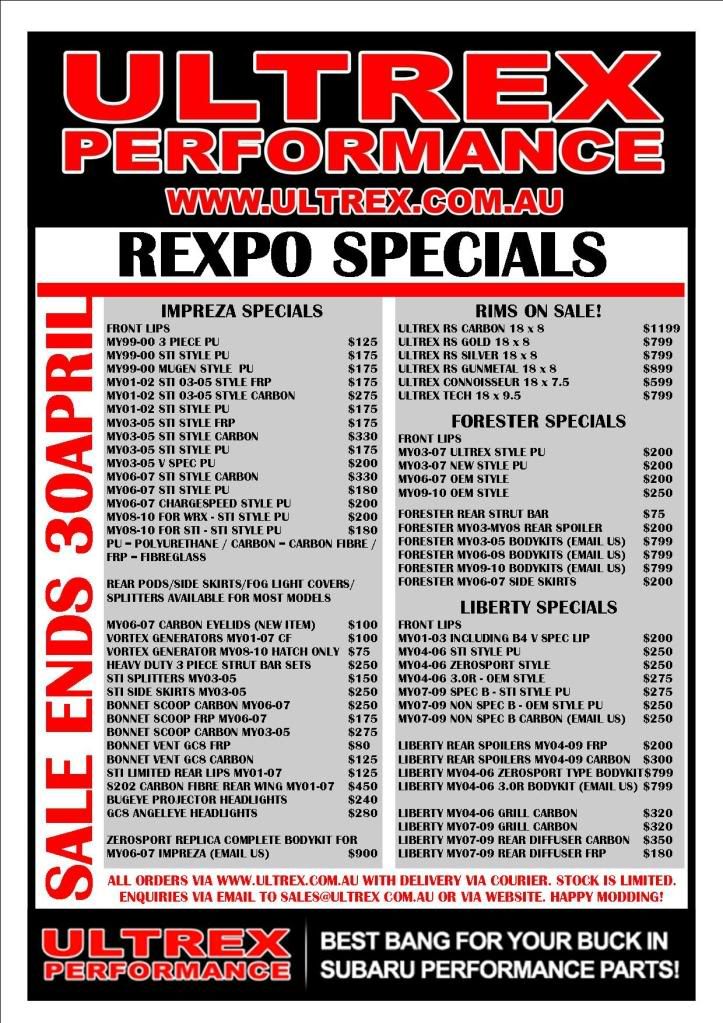 If you are planning on modding - now is the time to BUY BUY BUY!
visit
http://www.ultrex.com.au/specials.html
More stuff is being marked down today/tomorrow so do check back.....
You will save a bundle!
cheers
Rob
Ultrex Performance
http://www.ultrex.com.au
BEST BANG FOR YOUR BUCK IN SUBARU PERFORMANCE PARTS!