HOW TO POST PICS ON THE FORUM
Posted:
Wed Nov 19, 2008 9:58 pm
Edit: This article will be updated shortly, to show how to attach photos directly to messages!
HOW TO POST PICS ON THE FORUM
A few people of late have asked how to post pics in the forum,
The easiest way I have found to post pics on the forum is to use a free website called
Photo Bucket
, follow the steps bellow & you should be well on the way to posting pics at will.
There are other websites available that do a similar thing
http://www.imageshack.us/
http://www.flickr.com/
http://www.photolava.com/
http://www.tinypic.com/
http://www.villagephotos.com/
1. Click on this link
http://www.photobucket.com
& create a free account
2. Upload your selected pics
. 2a. You may choose to create separate folders, to help organise things
. 2b. Select the
"Choose files"
button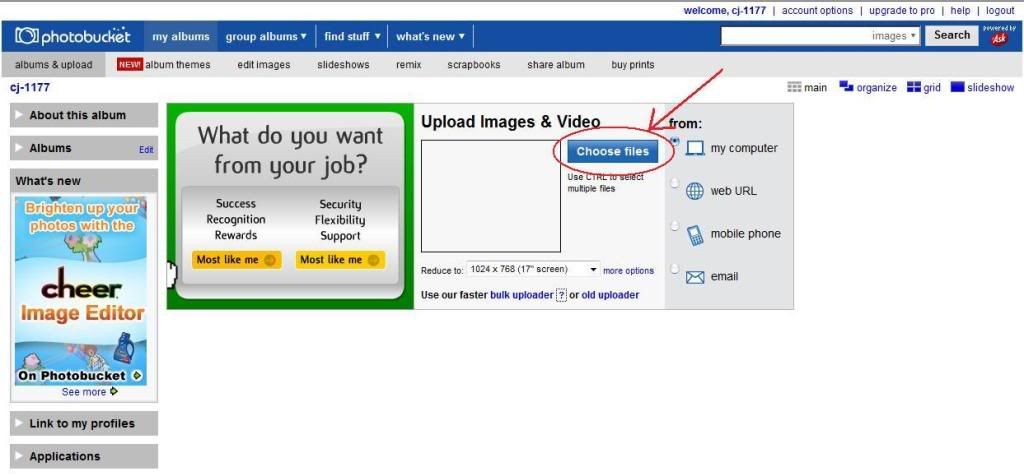 . 2c. A windows explorer window will open & navigate your way to your saved photo, & select 1 or many photos & click
OPEN
3. Under the thumbnail of the pic you just uploaded, select the box labelled
IMG code
& Copy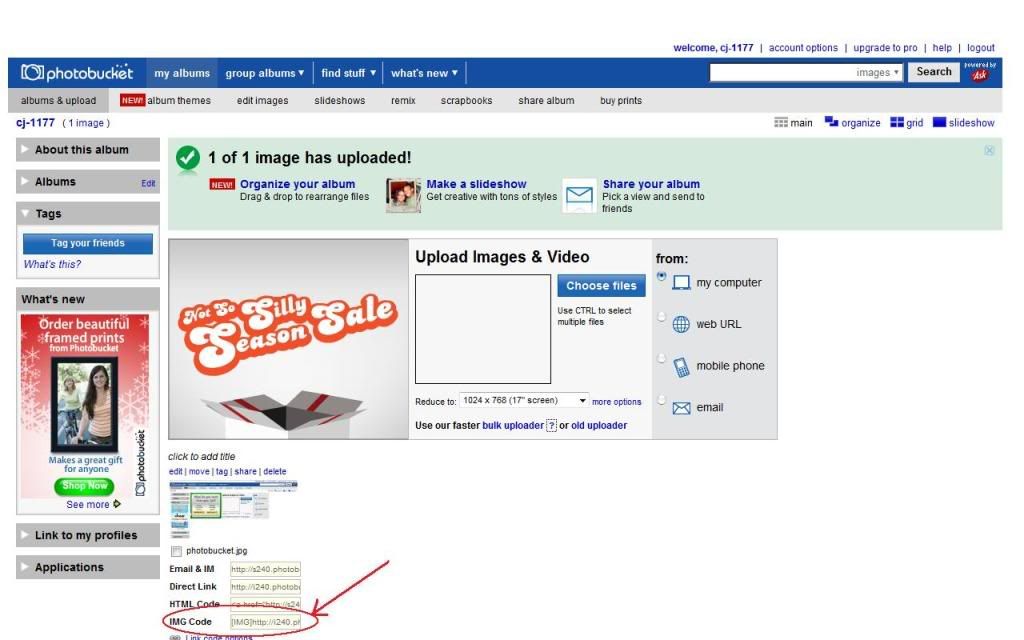 4. Go to your new post & paste that code into it, in the location of your choice
NOTE: If you move the location of your image within photo bucket i.e. change folders, the [IMG] code that you posted in your post will no longer be valid & will need to be updated.
TIP: if you want to create a clickable photo that directs you to a website use a code similar to this
[url=

www.liberty.asn.au/

]
[/url]
Change the writing in
RED
to your own website &
BLUE
to your [IMG] code & remove the spaces & it should look like this.