Rear diff done with motul 300 gear oil
Added AVO HD rear mounts, upgraded the swaybar and added new end links from whiteline
Purchased the preface Boosted performance parts front lip. Really looking forward to it, unfortunately didn't really think about it as the page said 03-06 liberty, GT & 3.0R. Didn't really think this didn't include the spec B variants
. None of the mounts really line up properly and it has big gaps, clearly not going to work
Helped my friend who has just bought his first lib also. An 06 GT-B.
Did castrol edge 5w40, K&N filter and syntrax 75w90 in the gearbox to hopefully make it a bit smoother. Cleaned up a few things and checked some stuff out. Stripped the gearbox drain plug (not the torx diff one), second one now, apparently made of butter. Replaced it with something a bit better. M16 1.5 thread if anyone else is curious.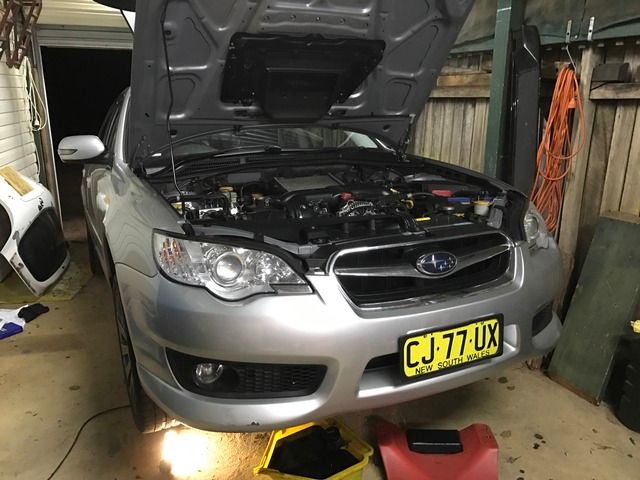 Edit: Have just been looking at other peoples posts etc. And there doesn't seem to be a specific preface spec B specific lip available? Are the bumpers actually different, or do they all just have this dumb gap near the sides and require extra fitting? I'm not really up on the cosmetics of it all. Ultrex also only have one preface lip available but on postface they split spec b and normal up.
On a similar note, are all the preface grills the same? There's the fibreglass ultrex one that seems pretty affordable.