Hi everyone! My name's Lorby and I've had my new gen4 liberty 3.0R -B spec for just over a week now
.
Thought I'd make a progress thread as I plan to be doing a fair bit to it! It has big shoes to fill haha!
These are my cars I had before purchasing the liberty
An 89 JDM 3rd gen S1 prelude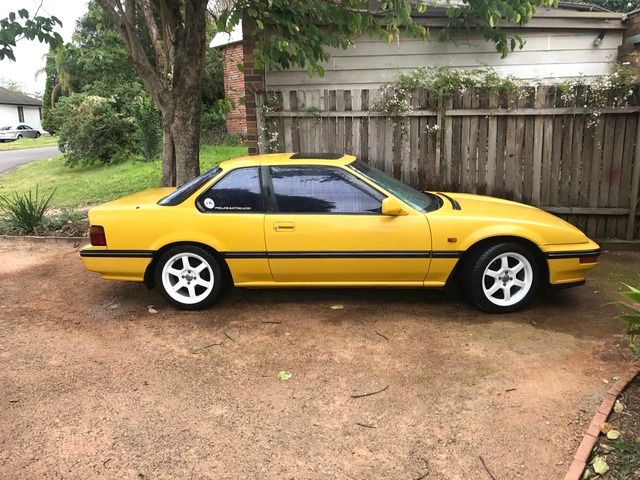 A 91 AUDM 3rd gen S2 prelude
Both fairly heavily modified with the 91 being turbo, unfortunately the 89 has become a bit of a handful trying to maintain now. It has too many issues and I was just spending too much time fixing crap, the body was not great and the paint had gone to hell. After 12 years of ownership and being my first car it's been hard saying goodbye though. I'll stlll be hanging onto the 91 as my project car though.
This is the lib just after I picked her up. 2004 3.0 spec b with the 6 speed box and sunroof.
Mods to come:
Gearbox and rear diff fluid with syntrax 75-90
Change reverse light switch (have the part sitting on my desk and have bought some crows feet spanners)
Fit window visors (ordered from the US)
Front and rear whiteline swaybars (Have already priced the liberty kit but need to confirm they can supply the 35z front bar instead of the 30z listed as I believe that won't fit the H6). heavy duty rear mounts, lift kit and some replacement bushings and linkages.
Order and fit raptor headers when they're available in a few weeks time
After exhaust is done definitely a tune!
Repair or get repaired the centre diff (I believe that's what's probably making the rattly clunking noise)
Fit stereo from old car to replace mcintosh pos. (fascia and steering wheel adapter ordered already)
Fit alarm and immobiliser from old car
Look into a replacement clutch and flywheel. I believe I need a 240mm STI clutch and an FF03 flywheel?
DRL lights (not for the wank factor, simply for better visibilty)
HID kit retrofit maybe
Finding a decent set of Subaru 17" wheels to fit slightly larger tyres, I'm finding the 18's too low profile for me.