So finally its all in, but not without a fight.
Even though we carefully measured how long the drive belt should be the longest one we ordered was only just long enough, so may well order a slightly longer one for ease of installation.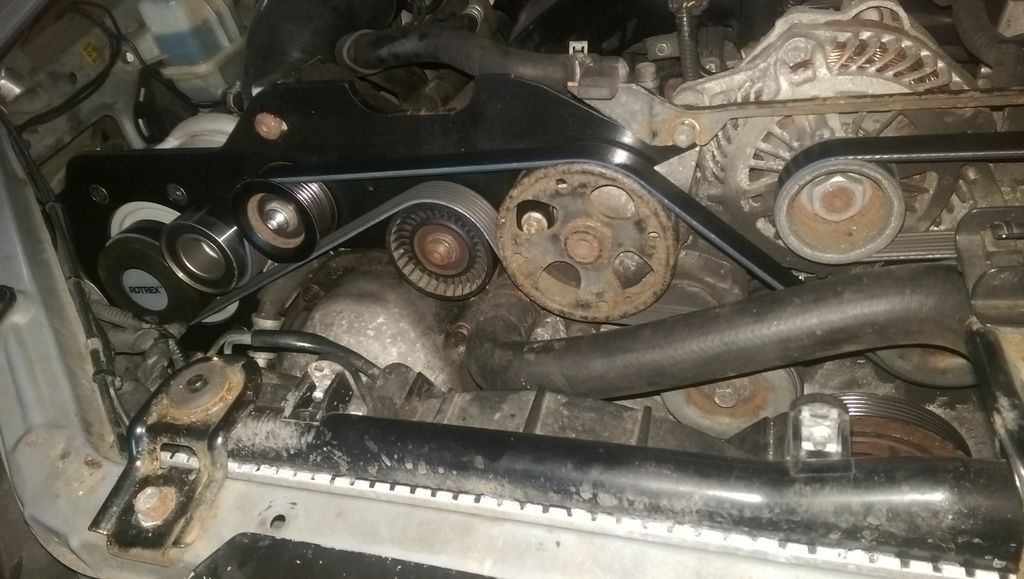 The other main pain in the installation was creating enough space behind the new sc to enable a decent silicone bend to be clamped onto the sc inlet. We rerouted one of the power steering pump pipes and made some adjustments to how the loom runs.
Using an existing part of the Raptor bracket we added some further piping to allow the new bend to be connected to the air filter.
It might not be the the prettiest thing but we needed to get the system up and running, once its all mapped and tested amy well get round to making a version 2.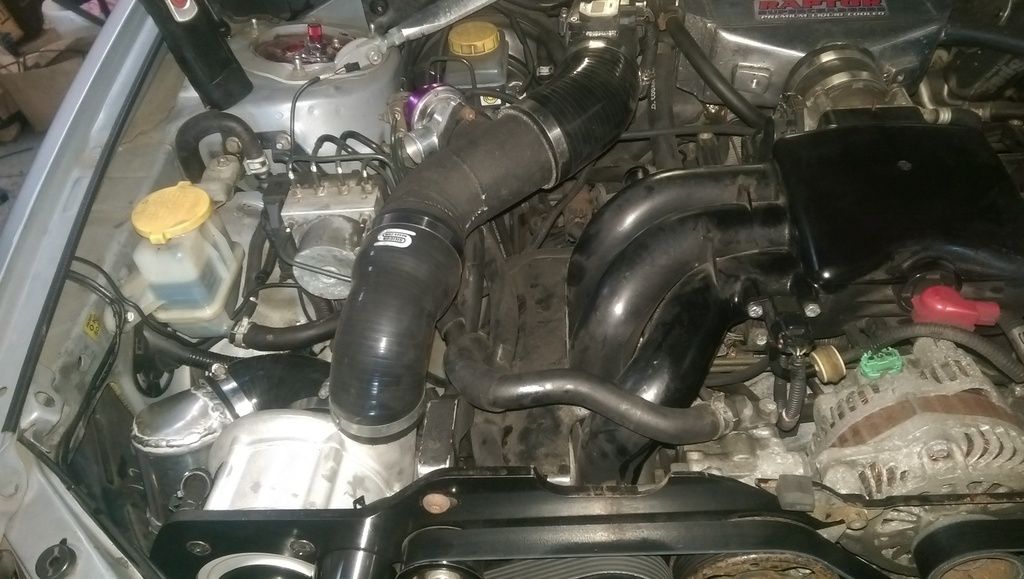 So the modified avcs oil control valve works, bit of a pain priming the traction fluid system for the sc mainly due to the fact that the reservoir is mounted below the headlight.
So the mapping session is booked just a few weeks to wait to see what it all comes to.