Over the weekend I finally pulled apart my vf52. It had a bit of shaft play (giggity) and curiosity got the better of me. Matt (Kido) said the 6startspeed from the states can supply an already balanced CHRA, and all I need is a shop to assemble the rest of it.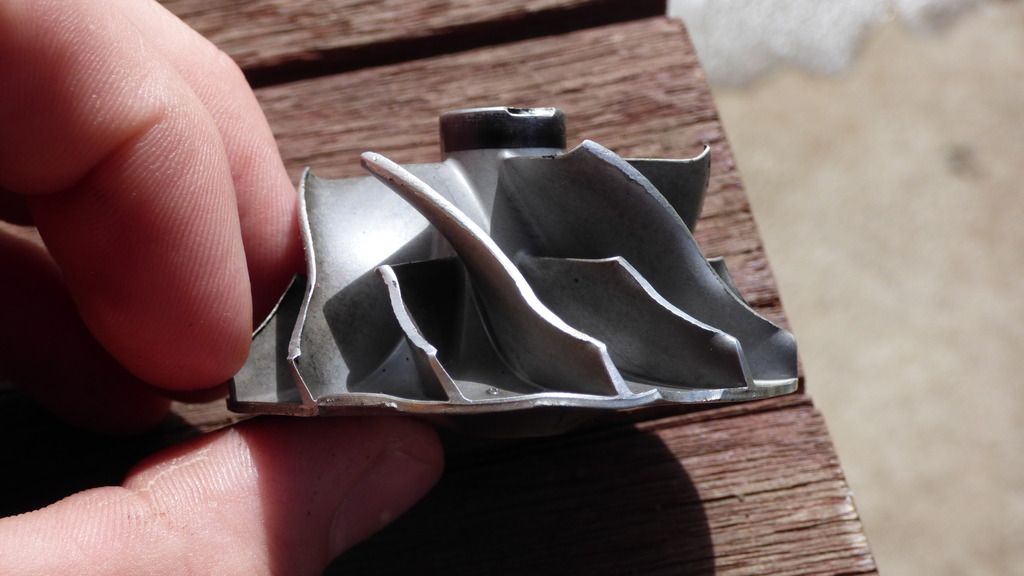 The inside was all munched up and the turbines completely ruined, which shouldn't matter because of the replacement CHRA will fix that anyway. The only part I need to re-use is the exhaust and compressor housing. My exhaust side is fine, no damage at all from it letting go. The compressor housing however has some score marks on it. Does anyone know if it will cause any issues once its back together and running? They're not very deep, but do catch your fingernail.
Would a light sand (800 grit w&d) suffice to smoothen it out, or should I just bite the bullet and turf it and buy a new one?
On a lighter note, ive sourced some front and rear brembos, should be here soonish. And bought some Ultrex eyelids.