Hey everyone.
Patrick from Perth. Figured I should probably get around to one of these pages, so here goes.
I said I won't mod the car. That was April 2012. And today...I blame the forum for infecting me with the bug
Credits to hks180 who got me started on the journey of being bitten by the mod bug. I say he passed it to me
So I will edit this post as we go...
I think I am done with mods (famous last words). If any mods are to come, they will be cosmetic mods more than performance. (Again, we will see..)
Mods to February 2016:
Bling:
6000k low beam
6000k HID reverse
Full LED treatment on everything possible
Black out headlamps with LED halos (low beam)
Credits to LED God for all things light related:
http://forum.liberty.asn.au/viewforum.php?f=42
Rrevsports Type S Spoiler (Boot)
Roof lip spoiler (Credits to prezza)
Ultrex lip
JDM ABS & Battery covers
Takuma Racing RST 18x8 +42 Dark Gun Metal
JDM folding mirrors
Audio/Visual:
Alpine PDX 5 (not sure of the model) powering Focal Utopia BE 3 way (front) and Focal 165KRC (rear)
Audison powering 2x Focal Polyglass 33v1
Dynamat front doors, parcel shelf, boot floor and lid
OEM Sat Nav
Performance:
Ultrex dump pipe
Fujitsubo Legalis
Tuned by KiDo
Turbosmart Kompact BOV TS-0203-1209 (credits to Taylor)
Pierburg Boost Solenoid (credits to Matt)
Cobb cold air intake
Suspension & Handling:
KW V2 Coilovers
Cusco Front and rear sways with links
Brembos
Thanks for looking.
Tips / Comments / Suggestions welcome.
Alright. Enough of the small talk.
Pictures!
Before:
After:
And then the modding began...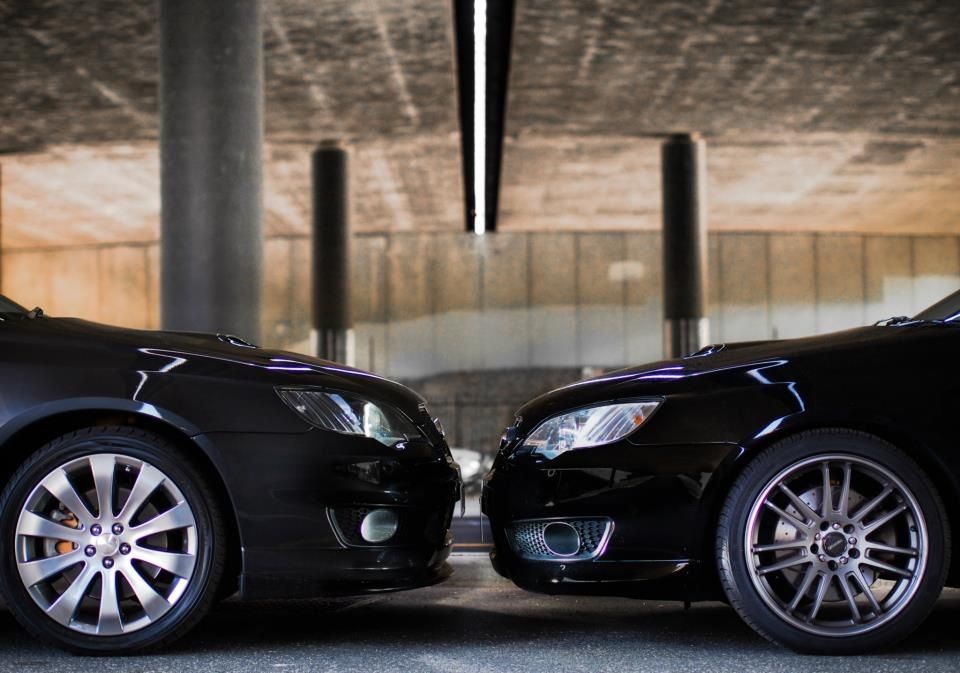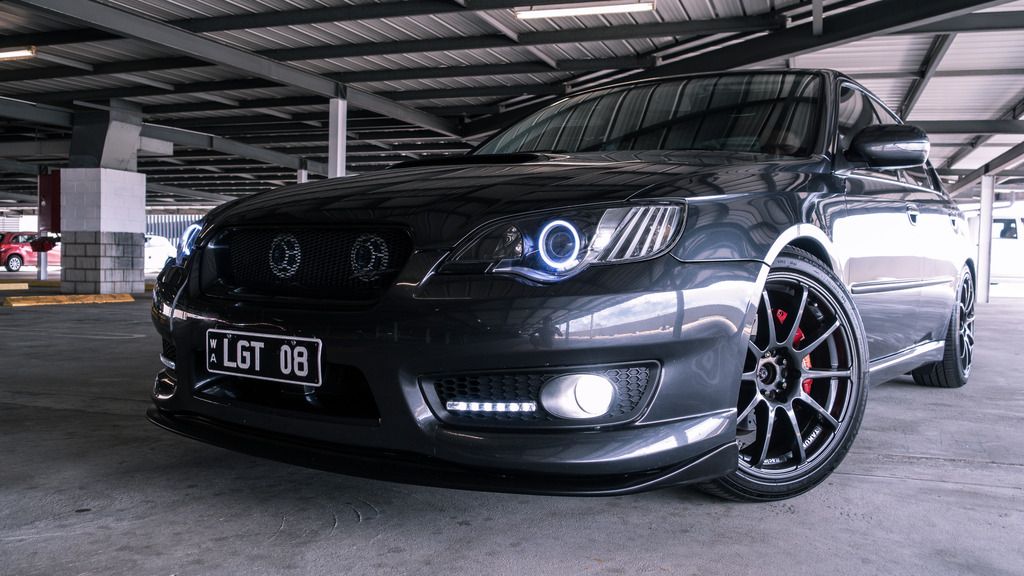 (Credit to JDGT05)