Name: Zac
Age: 21
Car: MY05 GT Wagon Manual
Colour: Maroon
Purchase date: 16 July 2012 (Completely Stock)
Previous Car History: 92 Laser and 01 Bugeye Impreza RS
Member Intro:
http://forum.liberty.asn.au/viewtopic.php?f=7&t=17700
Hi there,
Decided to make a build profile because I know Im going to be with the Liberty for the long run and Im very mechanically minded, love getting my hands dirty and doing some mods...
I got the car with higher then normal kms at around 200,000. Got it cheap spent $2400 on the service and getting it roadworthy. The paint has a few scratches on each side of the car, not many dings (thank god) but I don't mind as its only cosmetic and can be fixed in the long run (I believe it was a tad mechanically neglected too
, according to the techwrokz guys, it looked like the spark plugs never got changed LOL and service history was questionable...) But the interior is awesome, leather was looked after, love the sound system and huge sunroof. I did want a wagon for practicality as I do a bit of mountain bike riding and the extra space will come in handy like it already has when I picked up my new wheels
. (I was looking at 06-08 wrx hatches) happily found my lib though.
More importantly, I love the power.... Coming from a ford laser with a 1.6 carby to a 2.5 impreza - I thought that was the shiz but now a twin scroll turbo... yeah lovin it. Boost is awesome - pretty much addicted!
Most recent photo: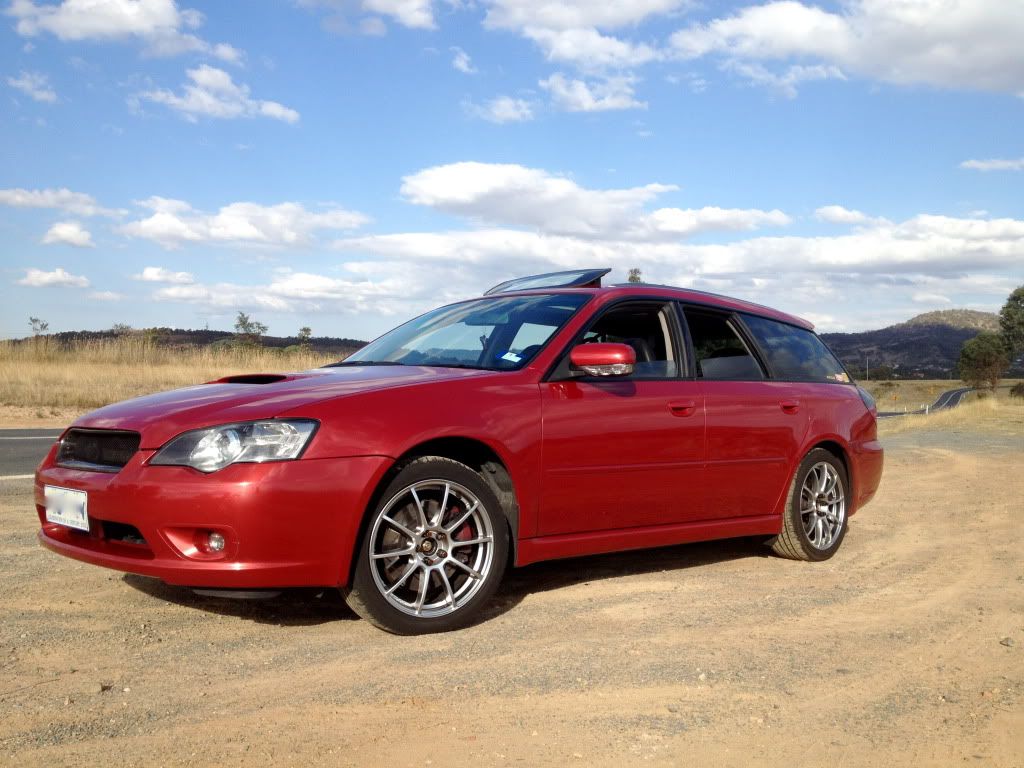 Photo with my friends JDM MR2 turbo:
Couple of days before getting the car I read a Mighty car mods pdf mag so I decided to clean out the intercooler the night I got it and learn a bit about the bits of my new turbo beast - dedication did this out in the freezing cold July night...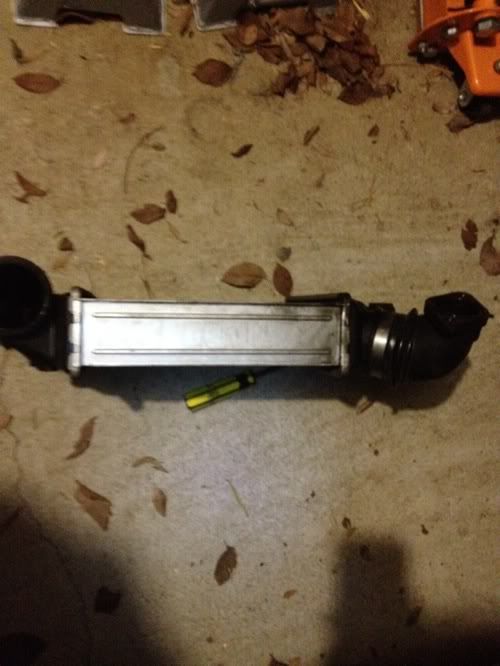 Took out the interfoooler - looks fairly thick for stock... but then again Ive never held a intercooler before.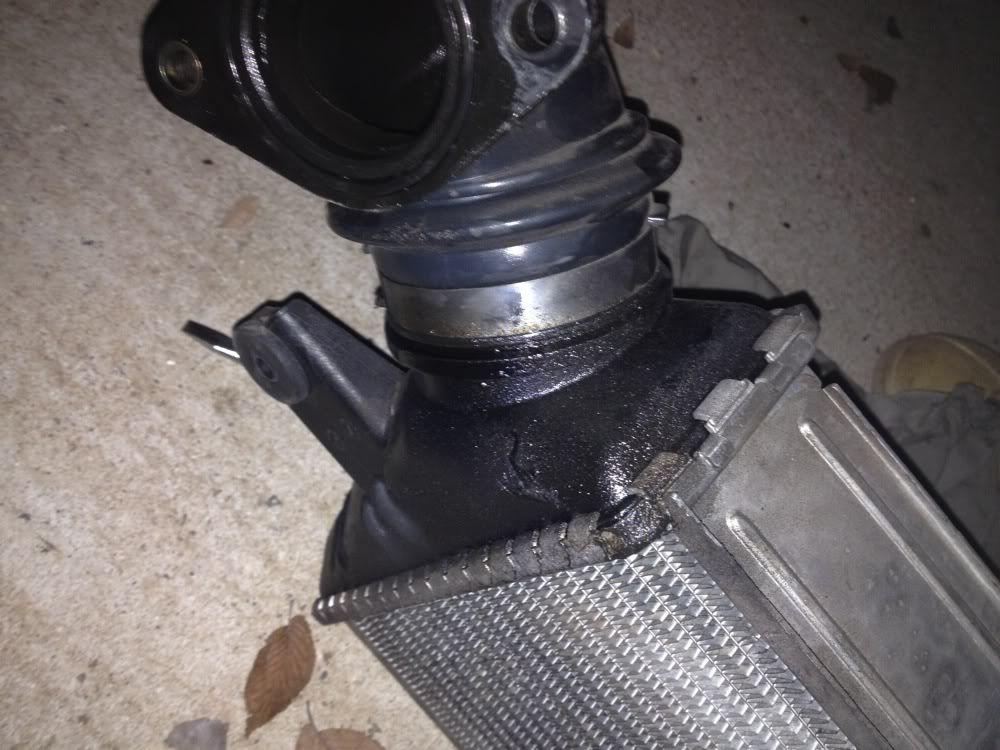 Some nasty grime around the the compressor outlet... cleaned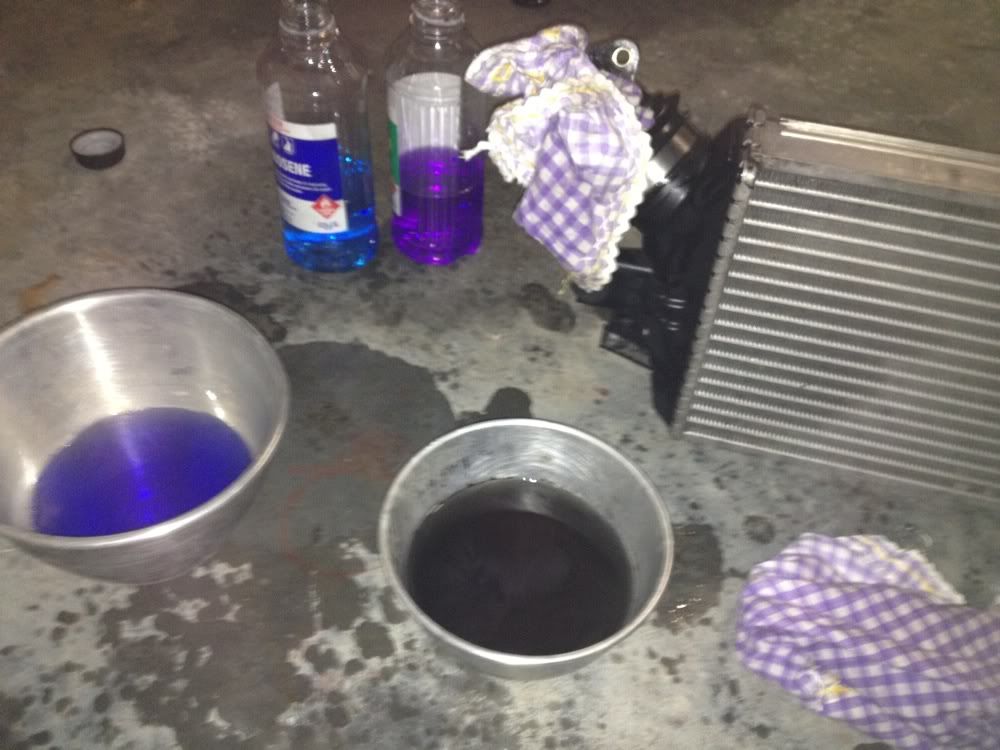 What goes in on the left and what comes out on the right - this was only 2 washes
A week past and the bug had bit
ordered my wheels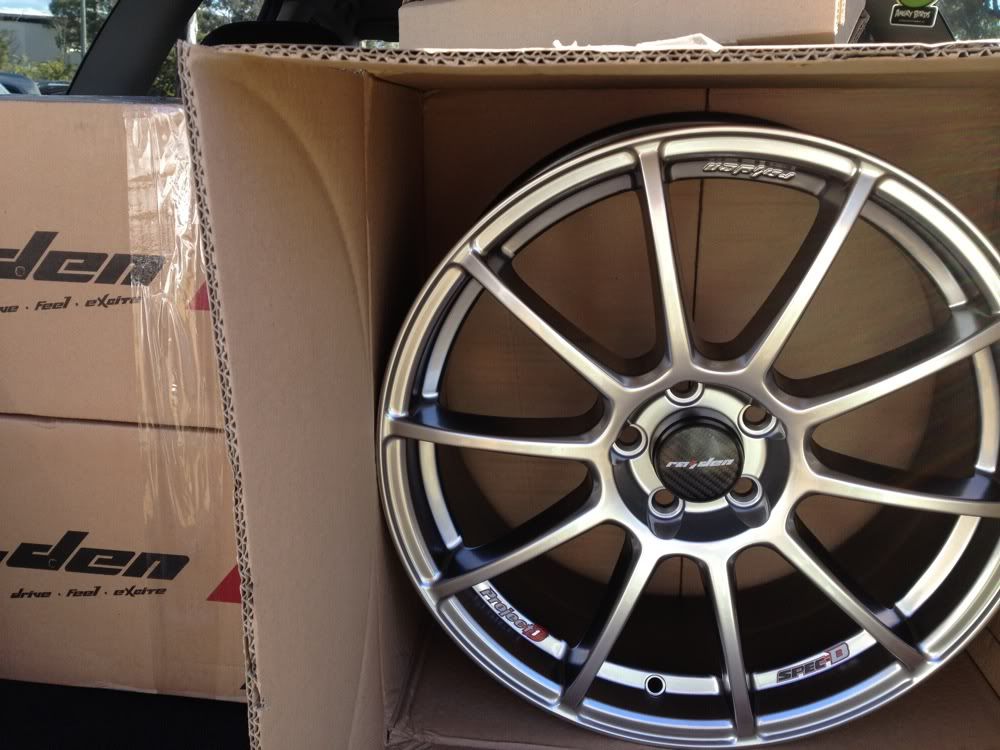 Wheels thread here:
http://forum.liberty.asn.au/viewtopic.php?f=19&t=5633&start=315#p249028
Ordered a GFB respons which is pretty much fully plumbed back and nice a stealthy under the engine cover
I did notice on the stock BOV that the piston is nearly impossible to push up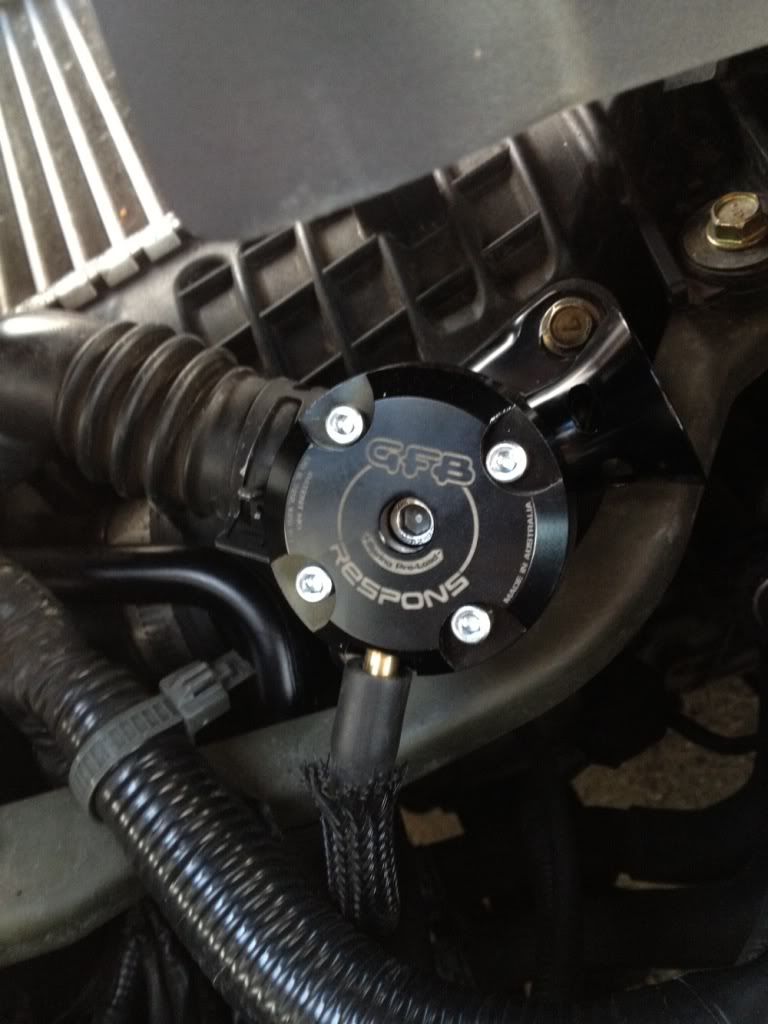 Next was a exhaust system excuse the crap iPhone quality - its all I have ("high quality" ebay job)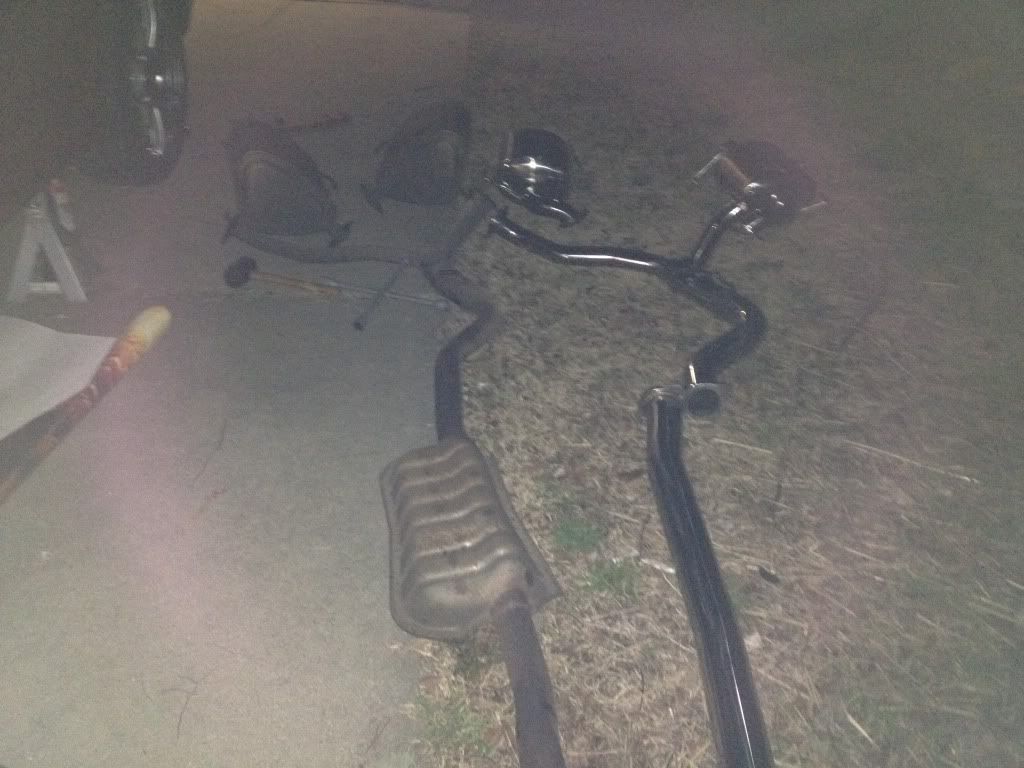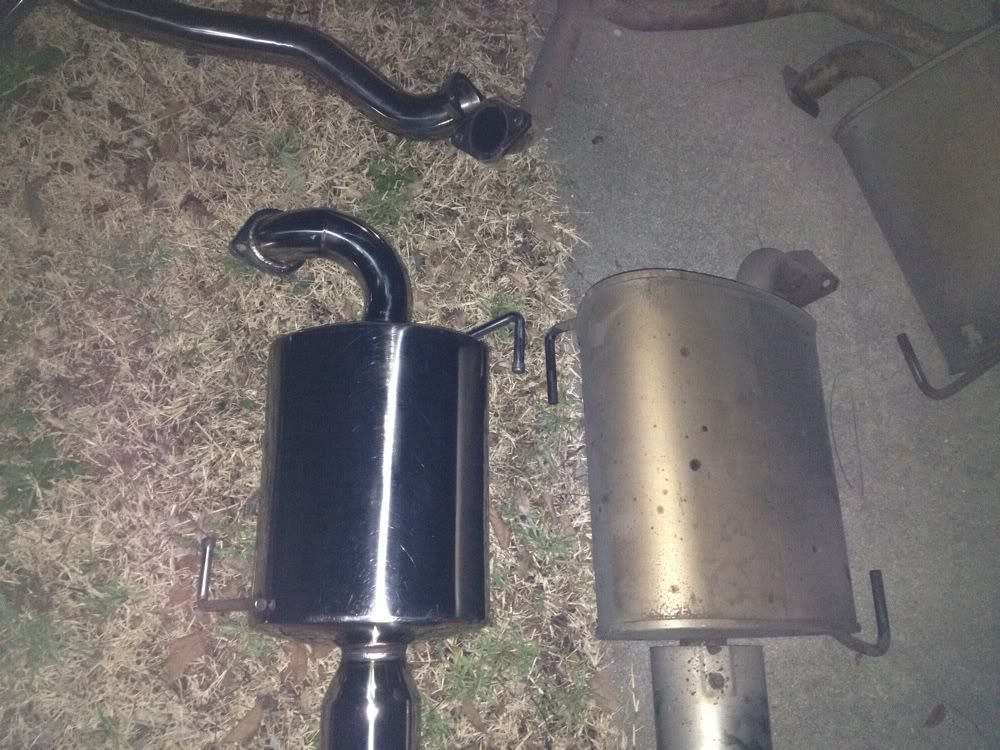 This was a pain to fit on the stock downpipe but I got there - it was cheap and you get what you pay for
Finally on
- very happy with the sound! No where near loud inside.
A small amount of time passed and I decided to go for something different - a short shifter and bushes install.
I strongly recommend this! Very easy diy and very satisfying end product
I went with the cobb short shifter and kartboy front and back bushings. The cobb was a excellent choice because you can adjust the height of the knob and the throw of the shift - they are actually separate pieces of metal! Forgot to take a before pic of the stick.... woops
Best help for installing this was a video on youtube of these guys and a pretty sick white 2011 wrx sedan.... It took me around 2 hours and the hardest part of the whole thing was the stupid C clip inside the shifter socket - where the ball goes... Here are some pics
Again sorry about the iPhone quality:
stock V new goodness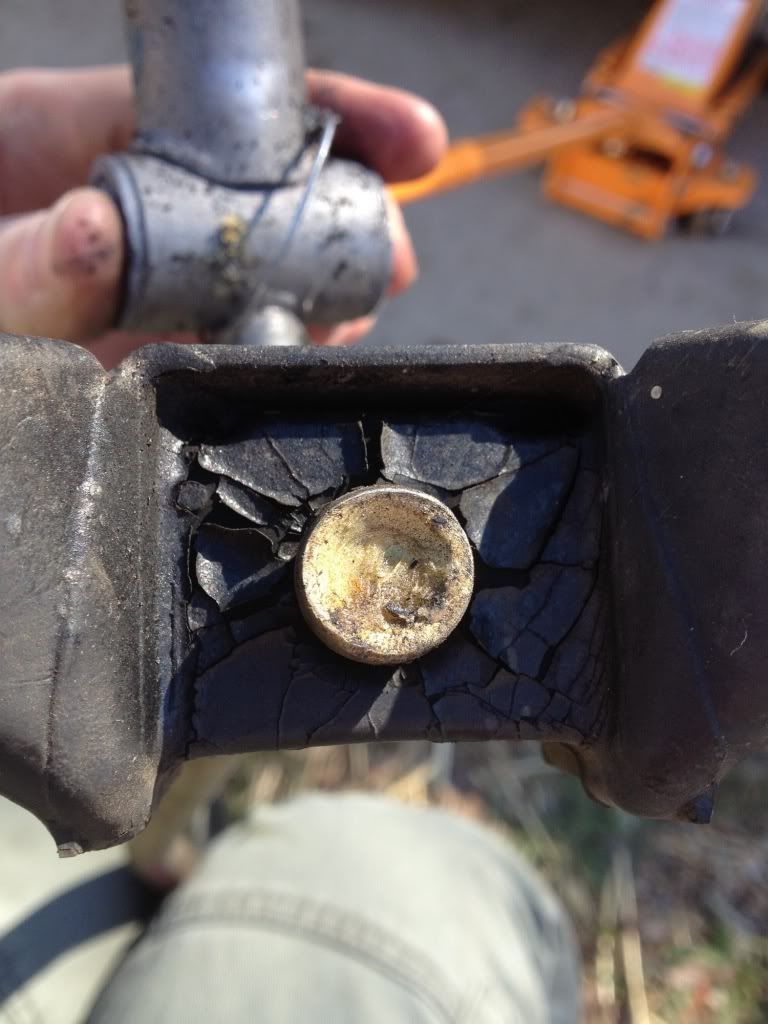 Horrible old nasty rear bushing - eww
From the other side - rear bushing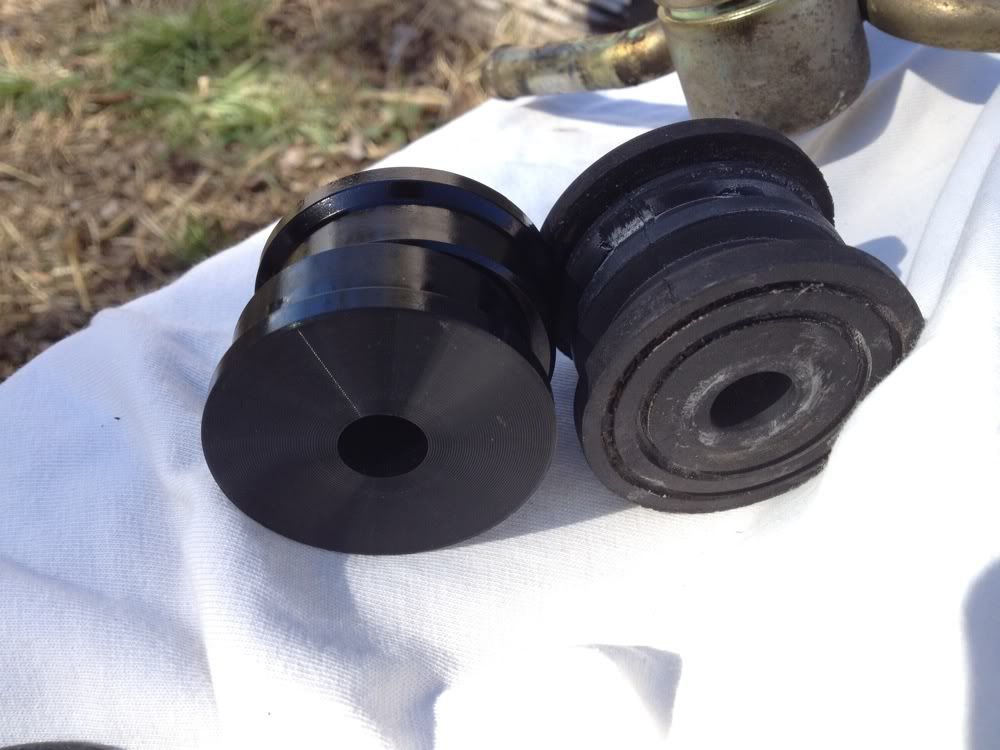 Front bushing - new vs old. The old one didnt look that bad but hey while its out may as well change it with a lifetime part...
Rear bushing - old and new (kit came with the longer bolts)
Finally in - this shot is taken from the head unit side...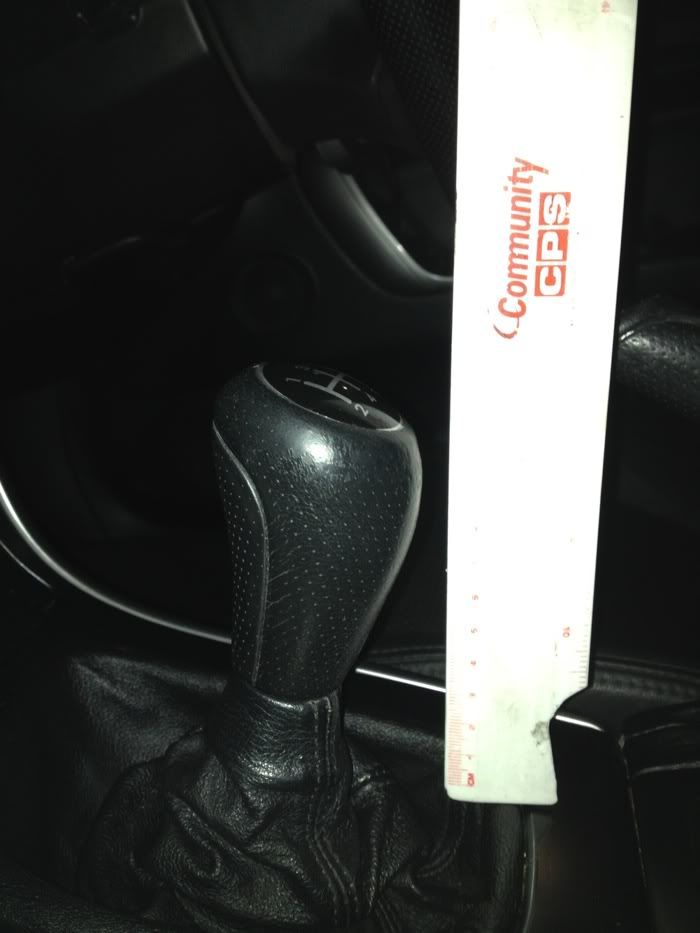 This isnt the best photo for showing it but it actually looks really good lower - kind of blends in with the rest of the dash and centre console
.
And the ruler is so crap haha
Since all this I have put in a replacement k&n air filter and done HID lows....
Things I want to do soon:
Coilovers (I cant stand the spongy ride)
Dump pipe - Emaild Phat GT and waiting reply
TMIC
Tune
Then whatever after that....
Not chasing crazy power or numbers just a big grin every time I hit the loud pedal.