Member – Maj3sticCr0w
Real Name - Adam
Vehicle - MY08 Liberty 2.5 GT Tuned by STi
Transmission - 5AT Semi-Auto
Body - Wagon
Colour – Pearl White
Rego – EXH4U5T3D
Hi Guys, I have been a member here for a while and thought it best if I made a topic in this section rather than the 'bling me up' section as i now have a few mods done to my car.
This is my first car, so a lot of things im learning as I go but so far it has been great fun. I initially saw the STi wagon in the show room back in 2007 and thought to myself "I have to have one of those", but at $73,000 it was more like wishful thinking. Come 2011 and I had now finished uni and was working full time and in the market to buy my own car after saving a great deal. I was initially looking at getting a second hand 07 SSV or an XR6 Turbo, but after taking a casual strole through a subaru car lot one day I saw this wagon and fell in love all over again. It was a bit more than I was planning on spending at the time but I have never regretted it. I would have been happy with a similar GT, but to land an STi limited version (#158/250) made it just that little bit more special to me. Given a choice I would have probably gone with a manual but I have found the semi auto to be practical (traffic jams) and fun.
Here she is when i bought her, stock
I pretty much joined this site as soon as I bought my car, and Im glad i did. There is a wealth of information on here and everyone has been friendly and helpful, it really adds to owning a great car that you can share it with like minded people.
True to say I have been bitten by the modding bug and will probably have the itch for life :p
Here is a list of my
mods
and
future plans
;
Exterior
Genuine STi Front Lip
Custom Plates (black on white)
Honeycombe grille
Front & rear parking sensors
LED Parkers
LED Indicators
LED Fogs
6000k HID lows
55W HID highs
Angel Eyes
Internal blackout paint on headlight assembly
Valenti Jewel Dark chrome rear lights
LED reverse
LED Numberplate lights
TB STi badge
ASN Liberty sticker
Mud guards front and rear
Towball/Trailer hitch
K2 gear eyelids
Custom respray
Emotion Fukoka rear bumper
Liberal Albero Vented Fendors
Reverse camera/rear view mirror
Rolled guards
Replacement grill
Wheels & Braking
235 Bridgestone Potenzas
Brembos
Dixcel Slotted Rotors
Dixcel Pads
STi braided brake lines
STi centre cap
STi carbon fibre tyre valve caps
18" STi Enkei Rims re-sprayed Gun Metal

Interior
STi parts (embroided electric leather front seats, steering wheel, shift knob, door sills) etc...
AUX input
STi Seatbelt covers
JDM coin holder
Clear covers for coutesy lights
White panel LED map, visor, door and cargo lights
Blue panel LED Dome light
Prova SI cap
STi Pedals
STi Keyring
Digital Boost Guage
ECU Datascan
RGB LED strip lighting in footwells with colour controller
Interior Retrim
Dynamat Xtreme
Dynamat DynaXorb
Pioneer TS-C171PRS 6.5" Component Speakers
Pioneer TS-D161S 6" 2-Way Speakers
Rockford Fosgate 3SIXTY.3 System Integration Processor
Power & Signal Cables
Alpine PDX-F4
Alpine PDX-M12
Image Dynamics IDQ 10 D4 V3
Potentially a PLC to control audio/lighting and possibly side mirrors
Suspension & Handling
STi Pink Springs
Bilstiens
Whiteline Front & Rear Heavy Duty Swaybars
Whiteline Heavy Duty Links
Anti-Lift Kit

After Market Exhaust Hangers
Additional Bracing
Engine, Intake & Exhaust
Custom Half Cut Engine Cover
STi Strut brace
STi Engine Mounts
Billet Alloy Pitch Stopper
Custom Tune
STi Radiator Cap x 2
STi Machined Magnesium Engine Oil Cap
Samco Silicon MAF Intake Pipe (Red)
Prova Air Guide
K2 Gear Spec-Neo Dual Exhaust centre pipe (new version with dual resonators)
K2 Gear Quad Ti mufflers with heat treated tips
Phat GT Dump Pipe
Greddy RZ BOV
Cusco brake master cylinder stopper
Blouch 380XT
Silicon Turbo Inlet
Process West TMIC
Fuel Pump
Cobb Cold Air Intake
3 Port Boost Solanoid
Custom red paint job on engine bay bits

Forged 2.5L long block
Here is my previous dyno reading (Havnt uploaded my new one yet):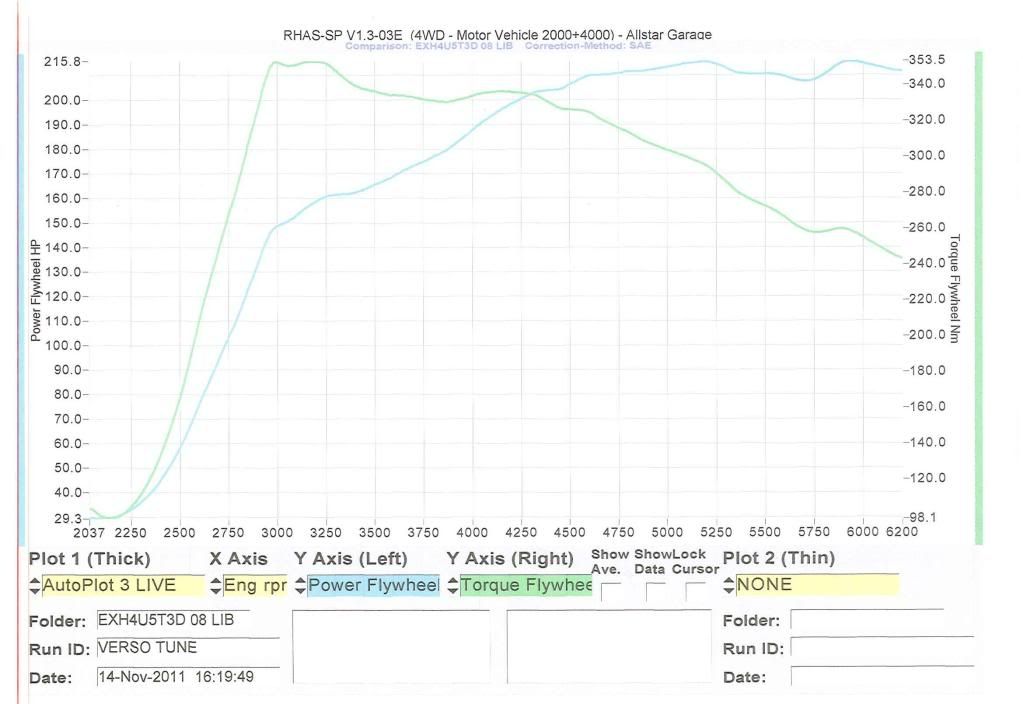 And here are a few pics of my car: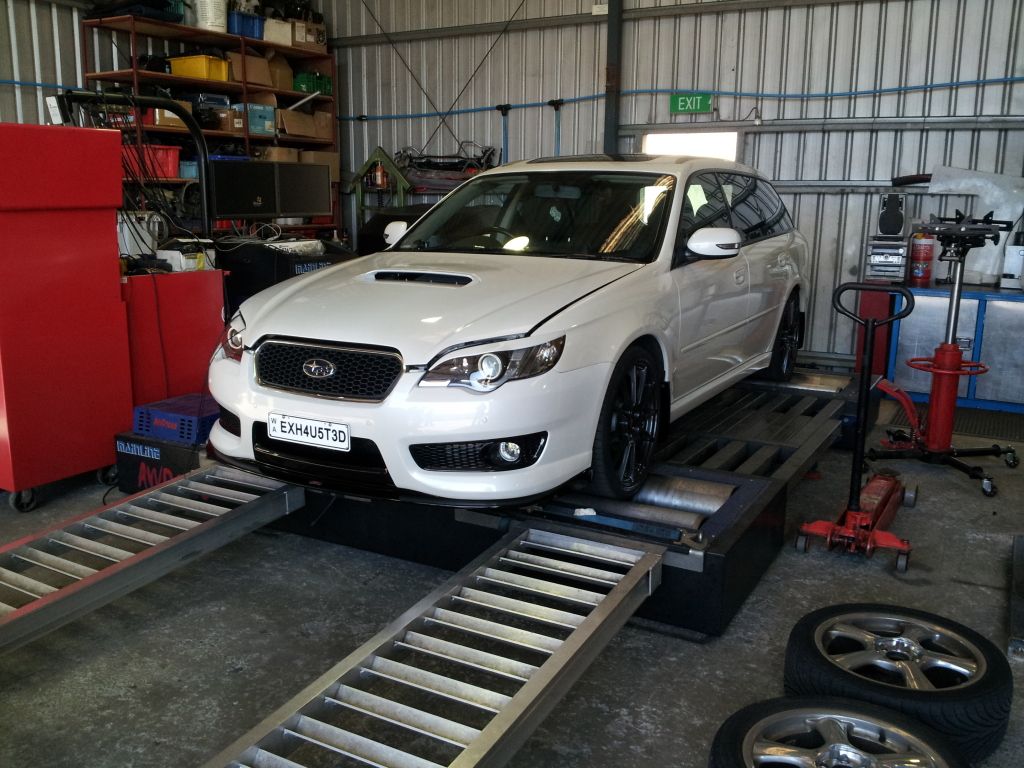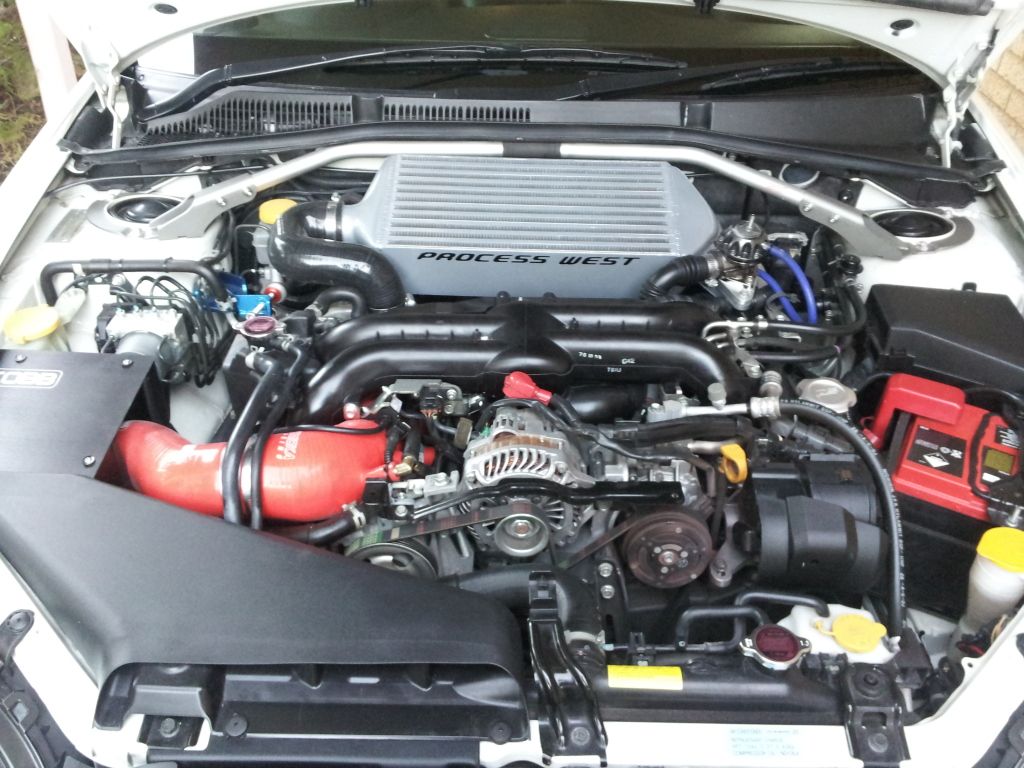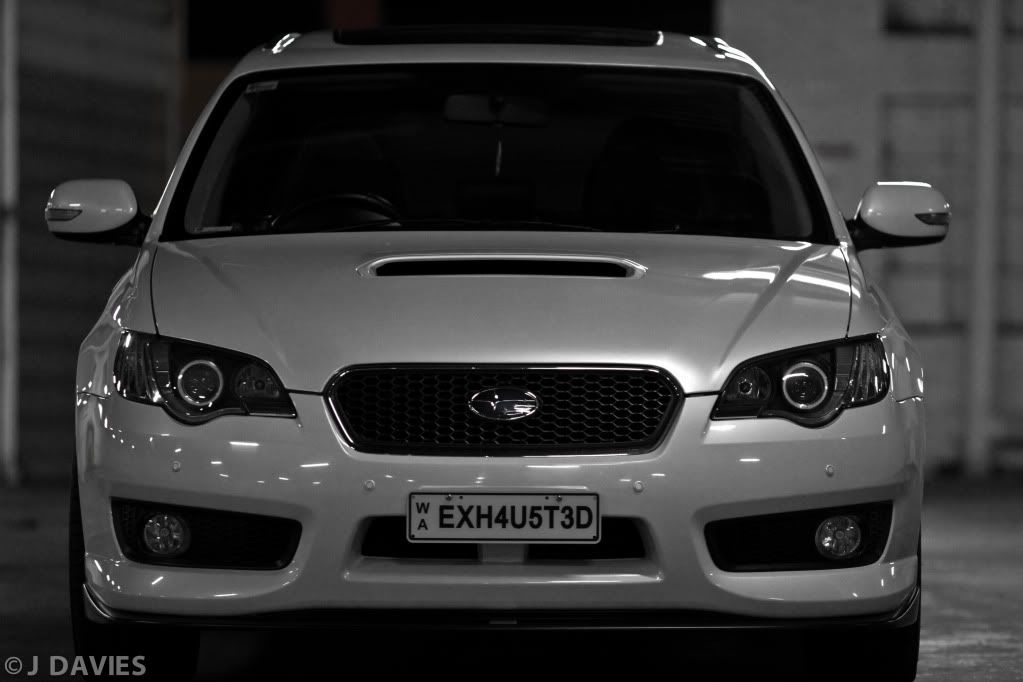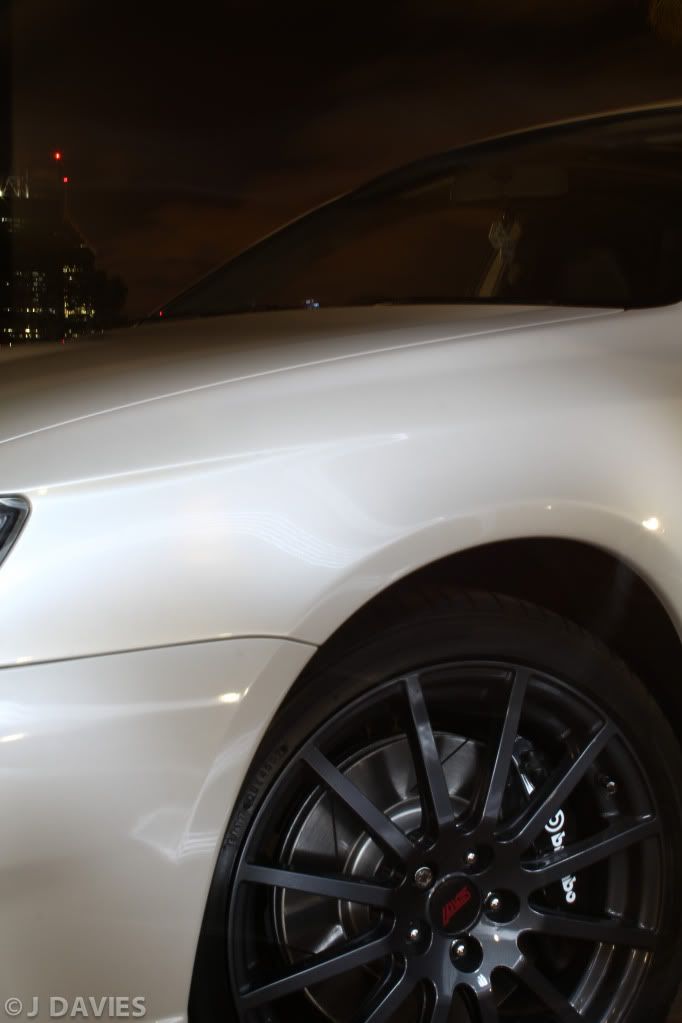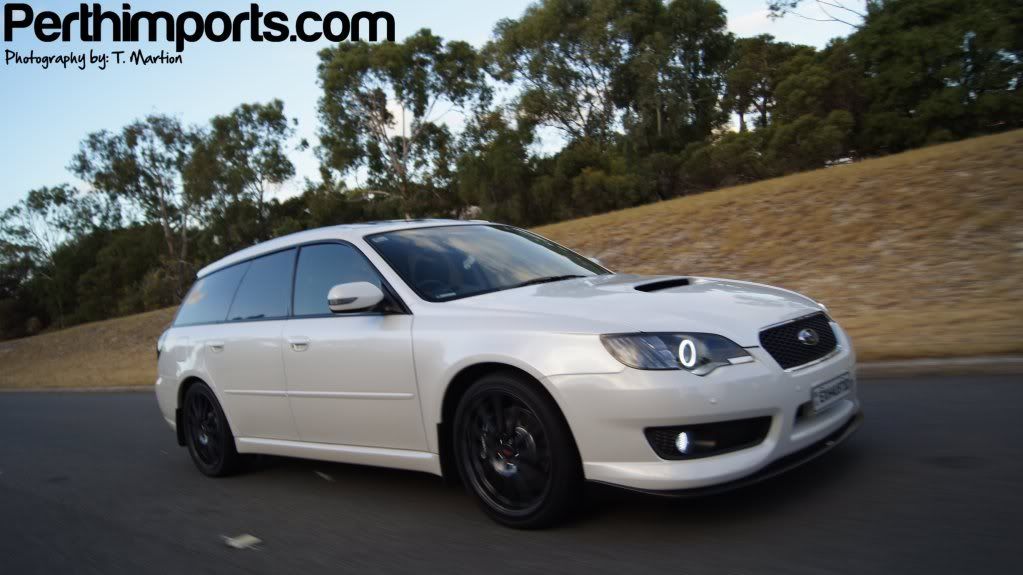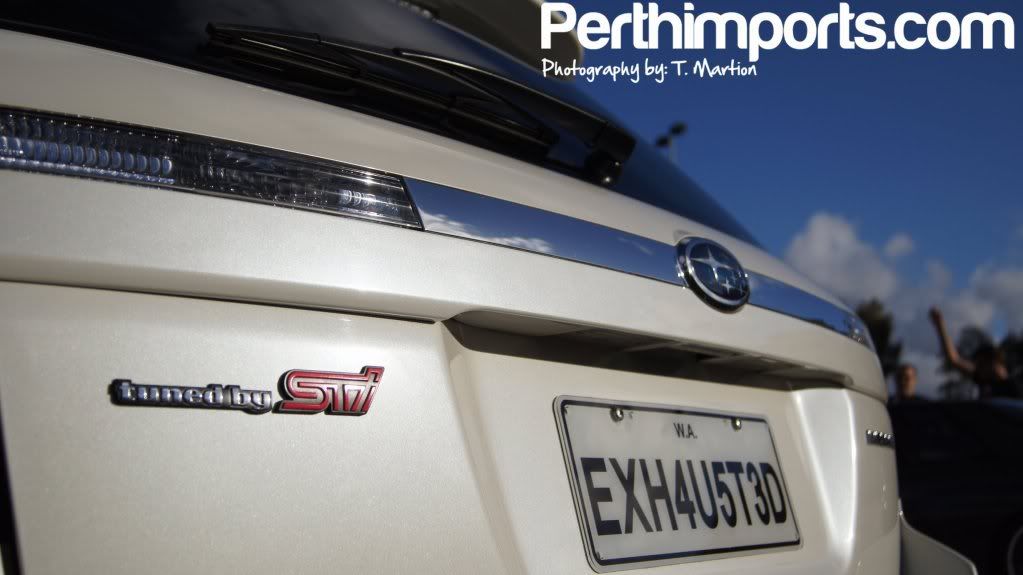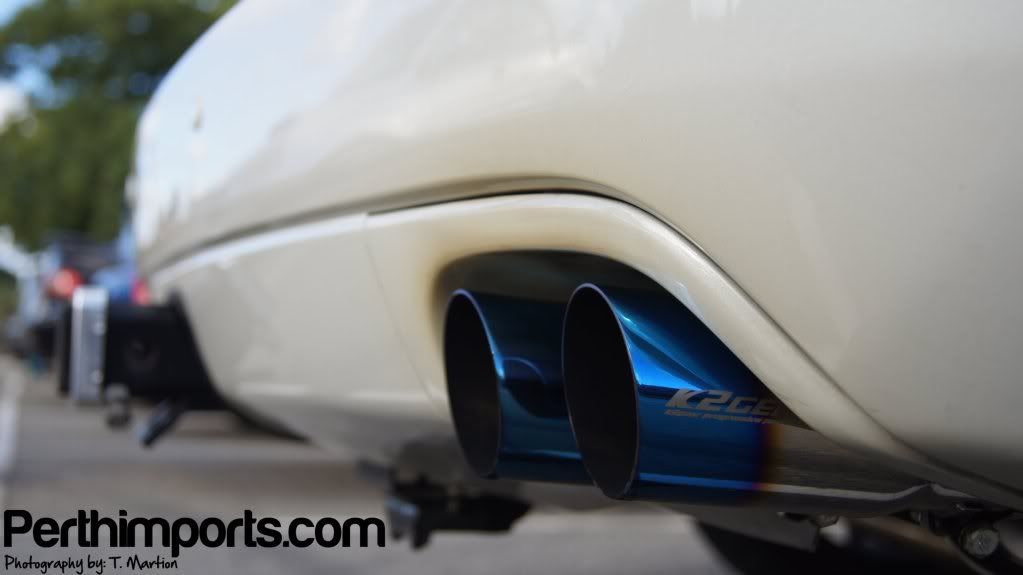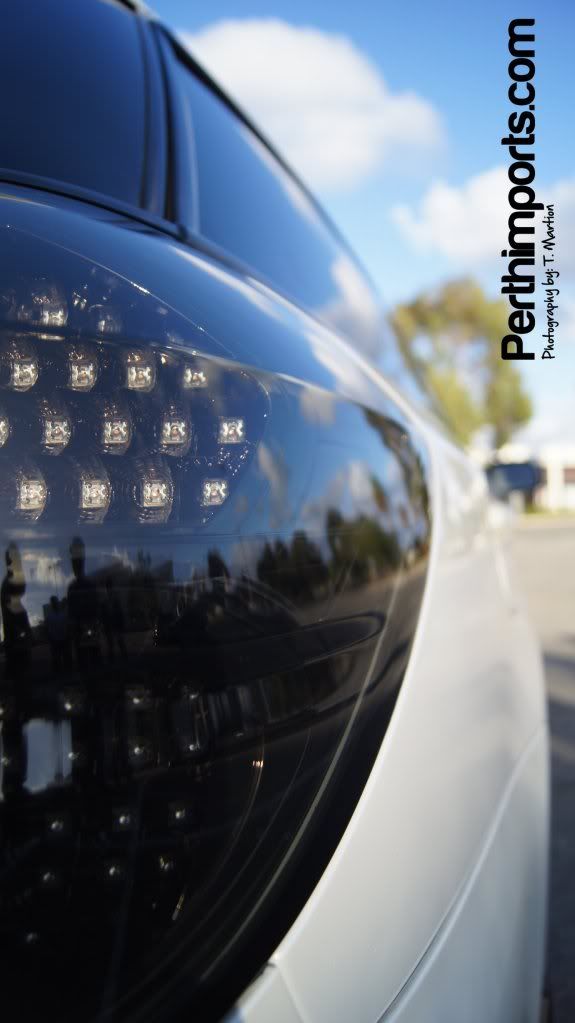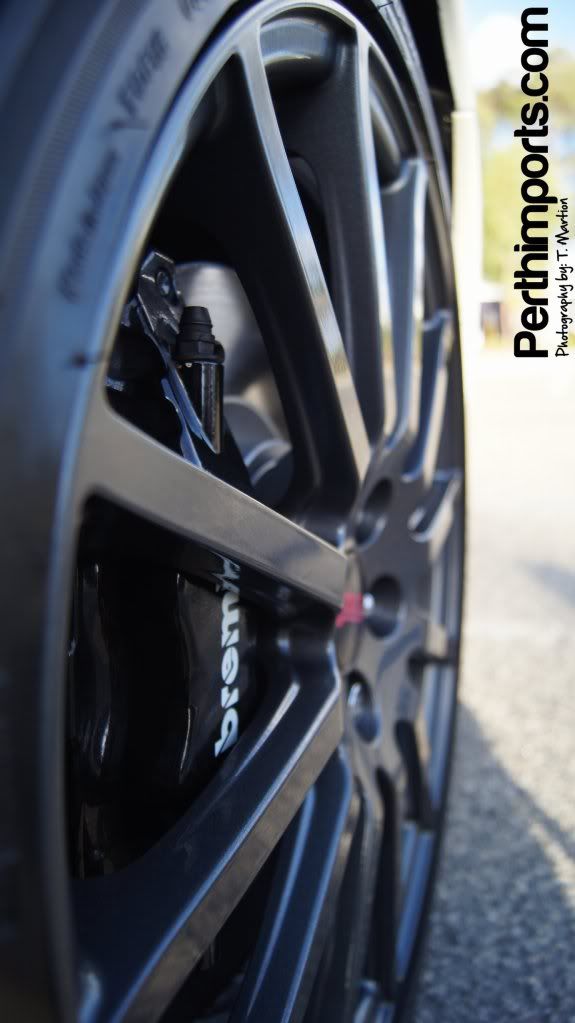 Also here is a
video
of my car
http://vimeo.com/39483149
I will update this as I keep modding and also when I take some better pictures/video.
Any comments or suggestions are welcome!