NEW PICS My MY06 3.0R-B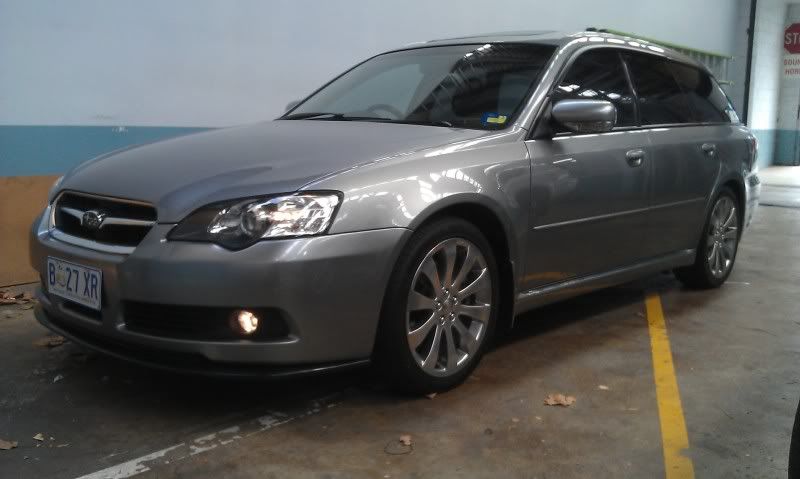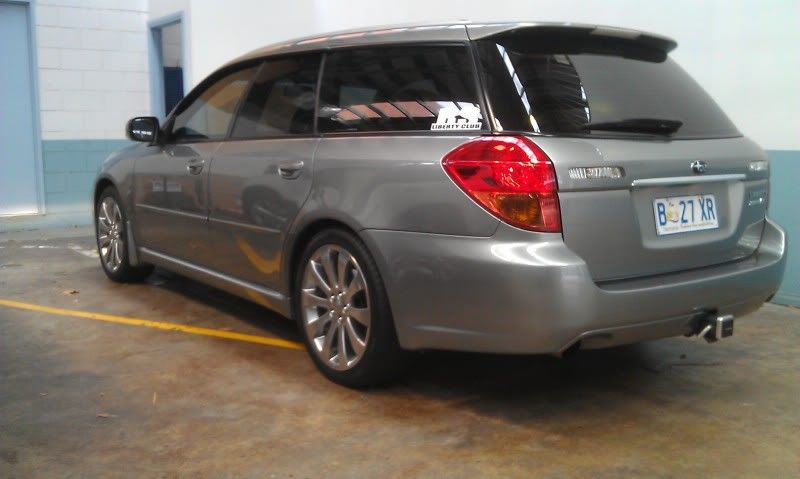 Here's my different bunch of subies over the past 7 years
MY97 Limited Fozz
MY99 GT Fozz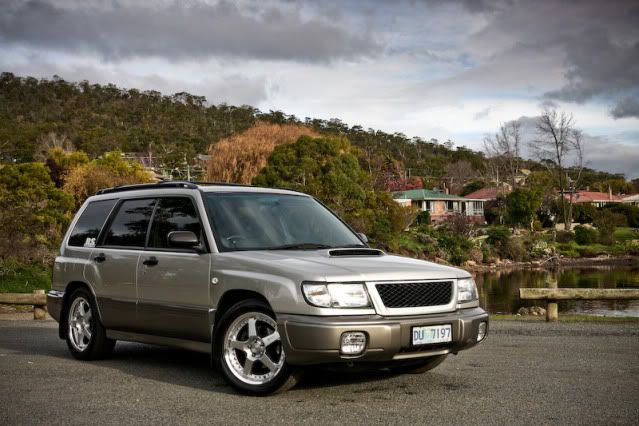 MY94 JDM GT Legacy
I've always loved the Gen4 wagon and was after a car that I won't have to modify... well too much anyway...
So after driving every combination out there and assessing my budget, the MY06 3.0RB with 6 speed manual would fit the bill.
I found one on carsales at a dealership in melbourne, managed to get one of the Club Lib members (AWDDave) to inspect it for me.
the report came back reasonable, it needed a new clutch aswell,
so after a bit of haggling with the dealer on them fixing some dents and arranging door to door transport and a discount for a stuffed clutch, I gave them a wad of cash, and the car arrived a week later at at my doorstep.
This is how she arrived
Absolutely bog stock, reasonably well looked after, just coverd in shiny stuff from the dealership.
So a quick trip to teh window tinting crowd
grabbed a set of front mud-flaps and had them colour coded and thrown on
a quick wash and this is how she stands currently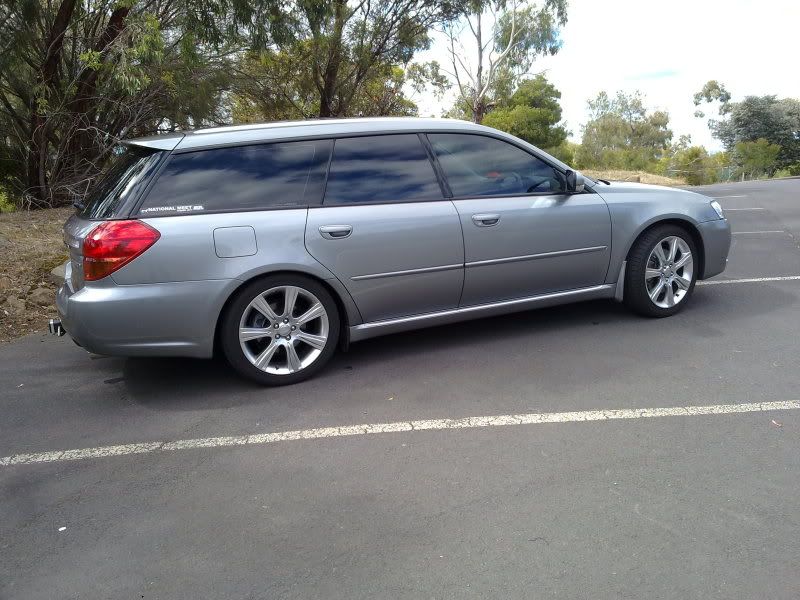 After a few weeks i noticed a couple of quirks while driving it, final cause.. stuffed centre diff.
So a couple of phonecalls to the dealership and they had to agree to fix it under the limits of the Statutory 3 month/ 5,000km warranty.
This was a blessing in disguise as I could get the new clutch installed with no labour costs at all due to the box needing to come out of the car anyway..
A phonecall to Jim Berry at
Race Clutch
sorted out a new, modified Sachs sports clutch
higher clamping force than equivalent model STi,
modified clutch plate with custom, double thickness, carbonics friction material (doube life expectancy)
supplied with flywheel (exchange for old one)
My regular mechanic (Simon Jansen, ex ARC cmpetitor) then took the car and ripped out the box
He had the entire box disassembled and inspected by his trusted gearbox builder (used to take care of the boxes in Simons ARC EVO's)
Box came back with a clean bill of health, and a modified, stock centre diff (removal and conversion of Viscous Coupling unit)
threw it back in the car with a big serving of Hi-Tec Syngear oil in it's belly.
While we had the exhaust off it, we ripped out the third (2>1) cat converter and replaced it with a nice 2>1 collector and some regular flanges.
the exhaust note is a little more noticible when giving it a decent run
and it's now missing the low-down (1500-2000rpm) flat-spot and jerkiness al low rpm it used to have.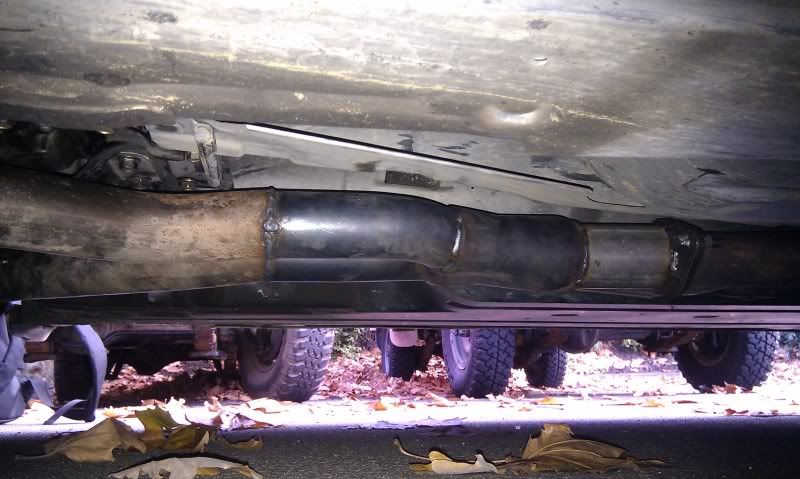 Next plan is to hand her over to a mate (fabricator, Mechanic, Tuner) to remove the two cats in each exhaust header
replace with some Stainless, Metal Substrate, 200cell Cats from Redback
and let him loose on tuning the ECU for a few more ponies.
At this point the Rear Mufflers will stay stock, unless i can pick up a set of STi cans for under $500.
there's no way i'm paying more than that for second hand mufflers
otherwise, i'll find a nice pair of 2" Supercat Mufflers, have some quad tips fabbed up and bolt them on the rear (unless Phat does another run of Quads)
but i want to keep this car relatively quiet and stock, just with a little hint of spice to make her smoother and snappier to drive